Find out how affordable Security AwarenessNow! is and be pleasantly surprised!
Contact Us, Today!
Yesterday
Target Systems Application and
Networks with malicious content

Today
Target employees with
social engineering and deception

Yesterday Target Systems Application and Networks with malicious content

Today Target employees with social engineering and deception

SecurityAwarenessNow! is HRDC Claimable!
Employers who contribute to HRDF Malaysia should make use of this opportunity to empower their employees while simultaneously reimbursing their spending on Security AwarenessNow! from HRDF Malaysia.
Read More
Why Security AwarenessNow!
Compliancy
Bank Negara RMiT 2019
ISMS (ISO/IEC 27001)
Learn More

Malware
Ransomware
Learn More
Social Engineering
CEO Fraud
Spear Phishing
Learn More
90% of Cyber Attacks are Caused by
Human Error or Behavior
Chief Executive 2017
Service Overview

ASSESS
Measure baseline of current awareness level
Learn More

EDUCATE
Devise an online Training Programme
Learn More

REINFORCE
Help employees retain their knowledge
Learn More

MEASURE
Detailed In-Depth Report shows progress
Learn More
Benefits of Security AwarenessNow!

Self paced learning

In-depth reporting and
progress tracking

Covers a variety of topics

Continuous year-round
programme

Bite-sized online training modules (between 5 to 10 minutes)
Allows identification of
high risk users
Some of Our References Site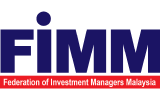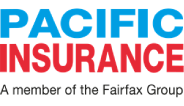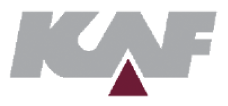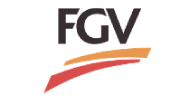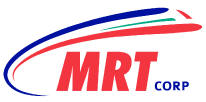 Previous Next
Incident Report
Reported Incidents based on General Incidents Classification Statistics 2022
Cases of online fraud are becoming more rampant in Malaysia, making up nearly 70% of complaints reported to the Malaysia Computer Emergency Response Team
(MyCERT)
.
The high level of fraud means that employees have to be trained better to prepare them for today's sophisticated cyber-attacks while also protecting your organization from being a victim.
DON'T FUSS OVER SAFETY, GET SECURITY AWARENESSNOW!
Employers that don't give priority to proactive security awareness training are doomed to spend hefty amounts on mitigating PR nightmares from scandalous data breaches.
CONTACT US NOW
INTERNETNOW TEKNOLOGI SDN BHD 200601001742 (721490-W) 2F-18 & 19, Pusat Perdagangan IOI, Persiaran Puchong Jaya Selatan,
Bandar Puchong Jaya, 47100, Puchong, Selangor.
Phone&nbsp: +603 – 8075 2050
Fax&nbsp&nbsp&nbsp&nbsp&nbsp: +603 – 8075 2686 ABOUT US SECURITY AWARENESS TRAINING
---
Copyright © 2019 InternetNow Teknologi Sdn Bhd and Security AwarenessNow! software. All rights reserved.